SSQ, the global legal market consulting and talent solutions company, is pleased to have assisted the Shenzhen Qianhai Authority with their Policy and Investment Promotion Seminar in Shanghai on 14th November 2022. Partners and OICs from 21 leading international law firms attended the event, held at Swissotel Grand Shanghai.
Mr Liu Guilin, Vice Director of Qianhai Authority, introduced the current development status of Qianhai region, covering the latest achievements in economy, legislation, infrastructure, social benefits, transportation, law and education.
Mr Song Liang, Chief of Division for Rule of Law, introduced the Qianhai Shenzhen-Hong Kong International Legal Service District, where a number of trial and legal service organizations have congregated (including the First Circuit of Supreme Court, China (Shenzhen) IP Protection Center, SCIA (Shenzhen Court of International Arbitration) and 7 Canton-HK-Macau alliance law firms).
Mr Huang Cunzhen, Vice Chief of Division for Lawyers' Work at Shenzhen Municipal Bureau of Justice, introduced the latest about the city's legal profession in comparison with peer cities Beijing and Shanghai, highlighting the massive potential in Shenzhen's legal profession.
Mr Chen Zhou, the Assistant Legal Counsel of SCIA, talked about the unique position and latest development of the international arbitration centre in the Guangdong-Hong Kong-Macao Greater Bay Area.
Following the speakers, there was some lively discussion with the Qianhai officials, with international law firm partners expressing their views on the region, key considerations of moving to the Qianhai, and potential ways for Qianhai to grow the International Legal Service District.
Shawn Chen, Managing Director of SSQ China, hosted the seminar and directed the discussions. Kenneth Tung, SSQ's Asia Senior Advisor, and Emily Deng, Senior Manager of SSQ, joined the event and accompanied the guests.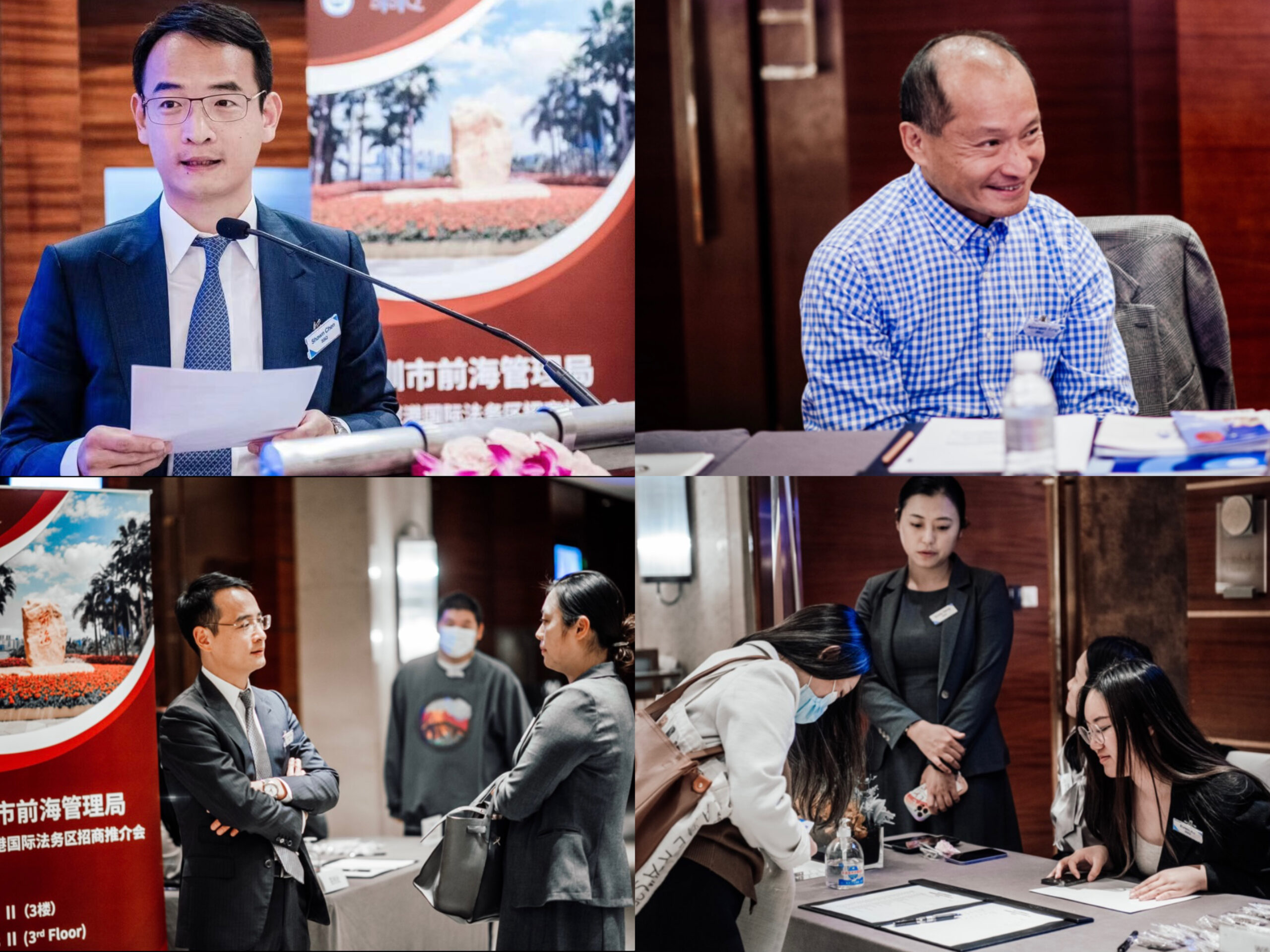 SSQ will continue to hold similar events in the coming months, with the aim of adding value to the legal community in China. If you have any questions on these events or our services, please reach out to your usual SSQ contact.
SSQ China
Beijing: 7/F, China World Office 1, 1 Jianguomenwai Avenue, Beijing
Shanghai: 30/F, Tower 2, Jing An Kerry Centre, 1539 Nanjing Road (West), Shanghai
Hong Kong: 16/F Two Chinachem Central, 26 Des Voeux Road Central, Hong Kong     
Email: ssq.china@ssq.com